You Can Enroll in a Course

All foundational courses, mini courses, and workshop replays are available to buy separately. 

When purchasing an individual course or workshop you get lifetime access to it. This means you can go through the lessons anytime you want, and can refer back to them for the rest of your life!

You Can Subscribe to the Drawing & Watercolor Studio

The D.W. Studio is a monthly or yearly subscription that gives you full access to all my drawing and watercolor courses, tutorials, workshop replays, and challenges in my Art Academy. You get to carve out your own learning path and work at your own pace!

It's everything you need to take you from beginner to advanced watercolorist able to design your own paintings!

You Can Subscribe to the Seller's Studio
This memberships gives you access to all my Marketing courses (including How to to Market and Sell Your Art Course), tutorials, live meetings, meeting replays, community forum, and a private message area to ask questions to me whenever you need help.

The Seller's Studio is the section in the Academy where artists can connect with one another to learn what's working for selling art in today's market.

You Can Join the Academy


...and Get Access to EVERYTHING!

The Art Academy is a monthly or yearly membership that gives you access to ALL my courses (drawing, painting, and marketing), all tutorials, all Zoom meetings, live workshops, monthly challenges, video critiques, unlimited help from me, an active artist community, and so much more!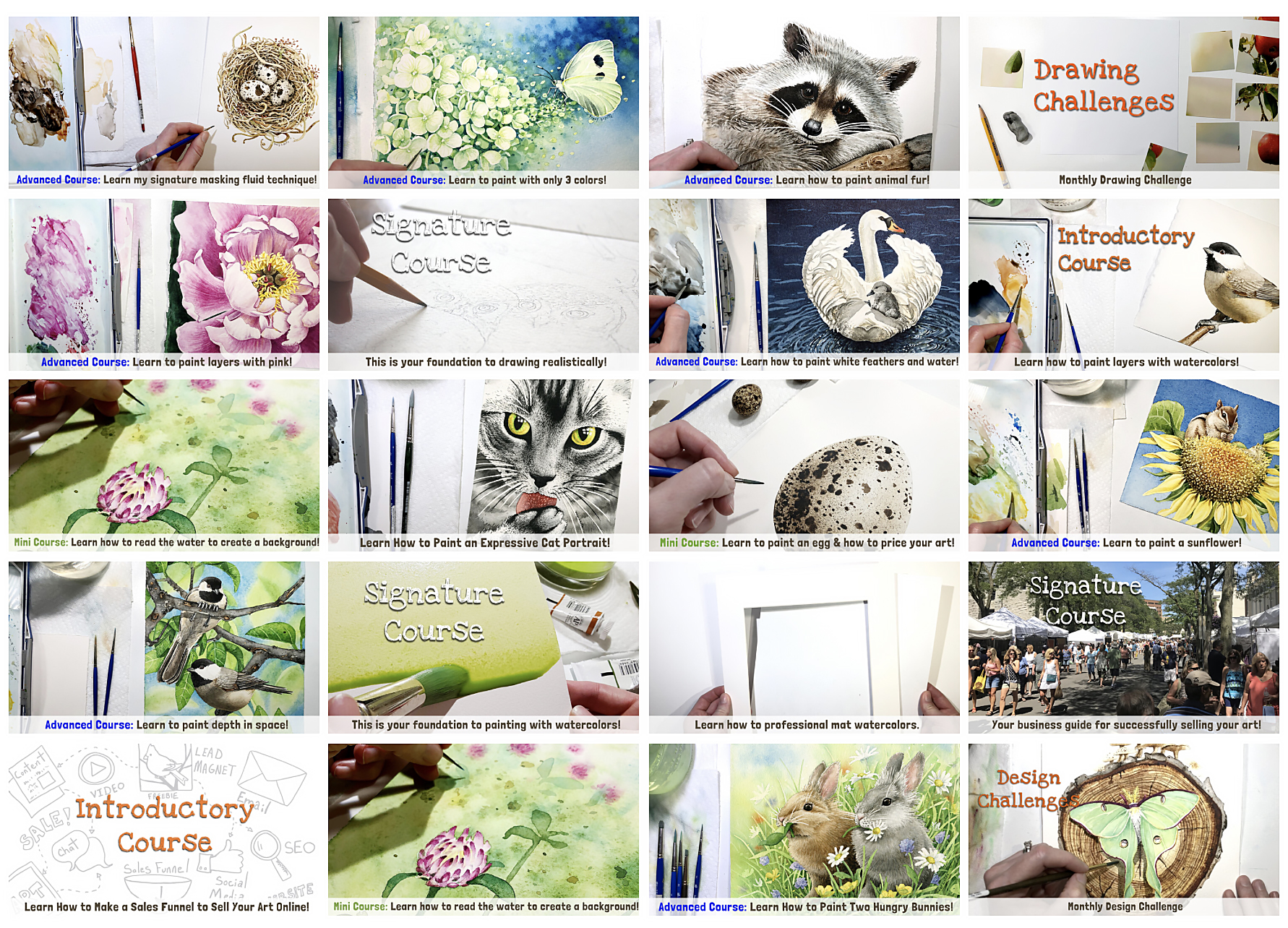 The Academy is for artists of all skill levels who want to develop their abilities to create original art in their own style, and also looking to connect with other artists to talk about art, ask questions, offer feedback, and ultimately learn from one another.
Not Sure What to Enroll In?
Start Here
Try one of my free courses, and sample my teaching style.
Click on a free course below to learn more: