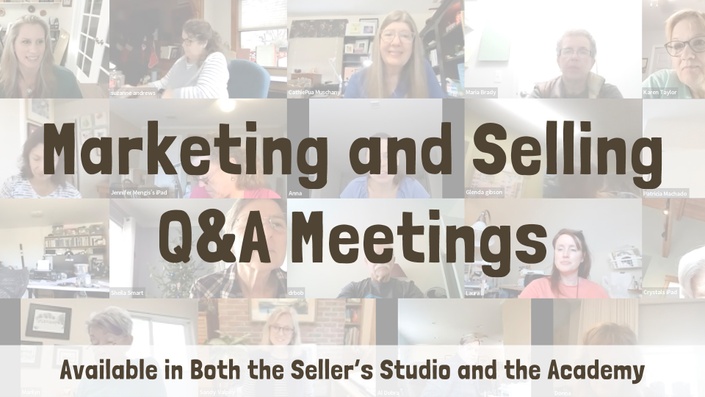 Marketing and Selling Q&A Meetings
Here's your chance to get help, and find out what's working for selling art in today's market.
The live meetings and replays are only available when you subscribe to The Art Academy.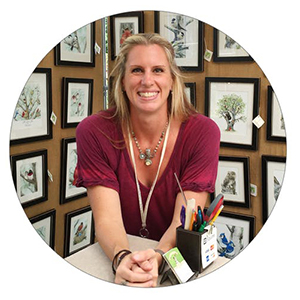 The Marketing and Selling Meetings are a place for artists to come together twice a month to ask questions, and hear what's working for selling art in today's market. Each meeting gives you a valuable opportunity to get customized answers curated to fit your specific business needs. These meetings are ongoing, offering you support whenever you need it! And, if you can't make a meeting in person, you can always submit your questions beforehand for feedback, and watch the replay at a later date.
Here's What You'll Learn from These Meetings:
How to Grow an Audience for Your Art
To sell art you must have an audience to sell your art to. In these meetings you will find out what's working for building an audience both online and at in person events.
How to Use the latest Tools and Online Resources
These meetings are the best place to ask questions about tools and online software. With so many different ways to sell your art, these meetings offer the perfect opportunity to find out what's working for the other members in the community!
Help Implementing What You Learn
You may have read everything there is about selling art, and taken every online course on marketing, but applying what you learn is whole other beast! There are hundreds of decisions that need to be made, and it's hard to know what option is best for you. These meetings give you a platform to get specific feedback from me and the other artists in the community that can help you make a more informed decision twice a month in your own business.
Confidence
This is a big one folks! The more you share and talk about art, the more confident you will feel about it.
When You Join the Academy You Get Access to ALL Past Replays!
Your Instructor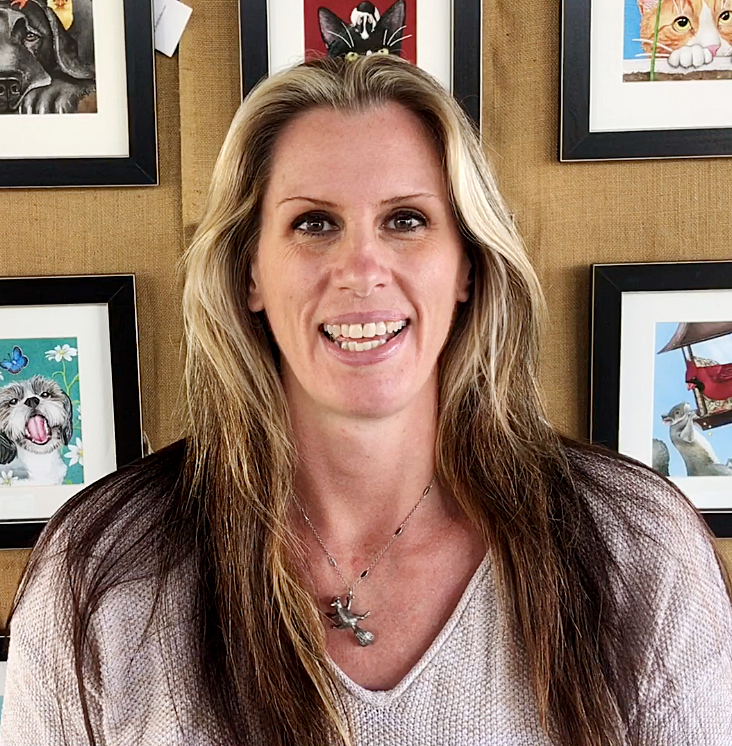 Hi, I'm Tracy!
I'm a watercolor artist from Southern Maine, United States. I have a passion for painting with watercolors, and teaching others the traditional fine art techniques that have been passed down to me.
Most importantly I want to have fun when I paint, and to share that fun with those who enjoy creating art:-)
I'm here to help you develop your own unique style, while learning how to draw, paint, and sell your art!
Want to learn more about me, and my journey to becoming a professional artist? Check out my About Page.
Frequently Asked Questions
How can I gain access to these meetings?
The Marketing & Selling meetings are only available to artists enrolled in my online Art Academy. If you're interested in learning more about The Academy scroll down.
I have questions can I contact you?
I'm happy to help you in any way I can. Please don't hesitate to contact me at
[email protected]
The live meetings and replays are only available when you join The Art Academy.
You must be a member to gain access.
Click Here to learn more on how you can become a member!