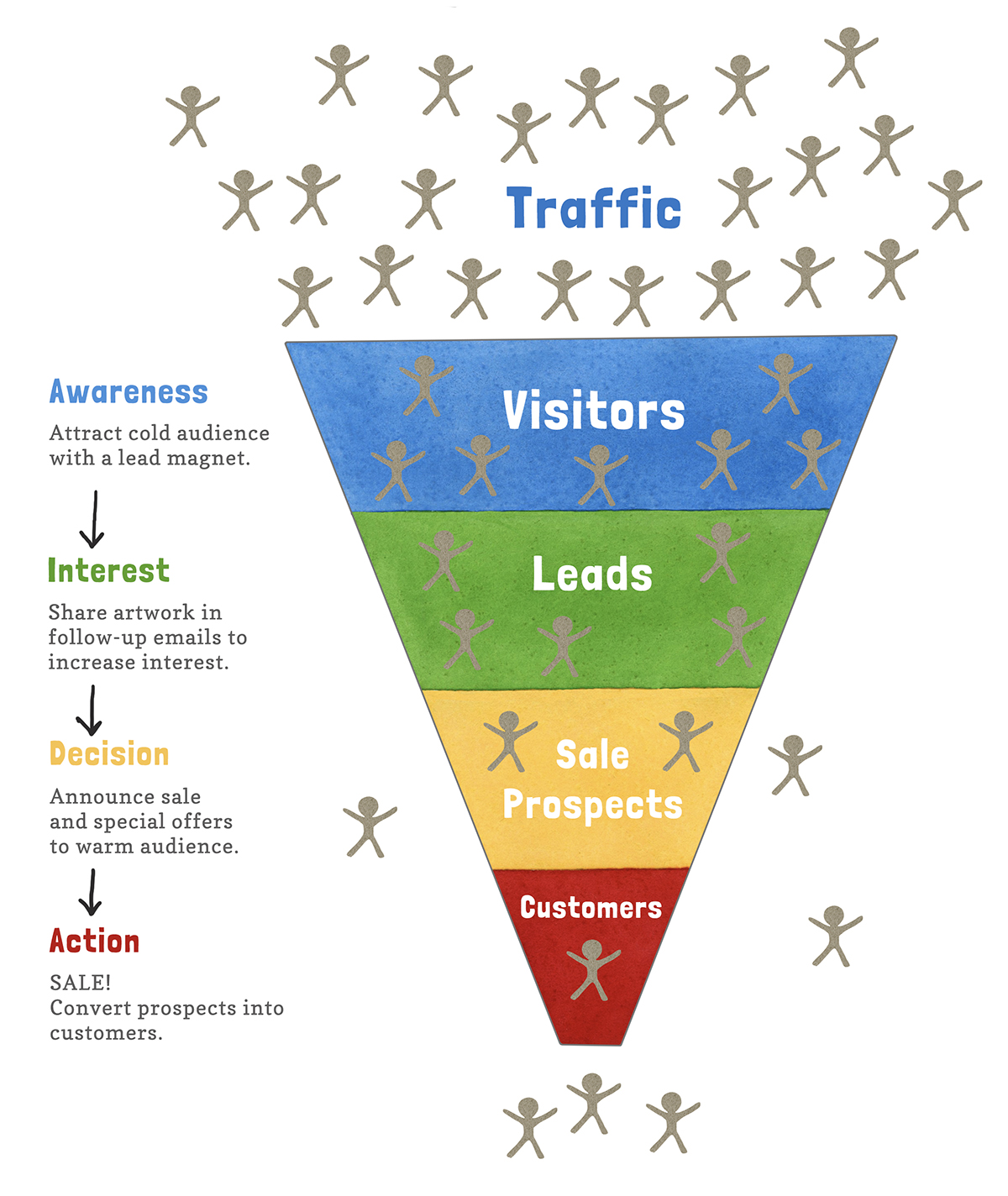 What You'll Learn in This Course
The 3 Core Components Needed to Sell Art
There are three components to selling art. You will learn what they are, and why it's essential to use them to build a profitable system for selling your art.
The Anatomy of an Online Sales Funnel
Selling online isn't so different from selling in person at a show. You just need to know how to find the right audience to sell your art to. To do that online you will need to use a sales funnel, and you'll learn exactly what a sales funnel is in this course.
How to Apply a Sales Funnel to Sell Your OWN Art
Sales funnels are great, but they are only great if you know how to use them to sell your art. In this course I will show you how I use a sales funnel in my own business to sell my art, and will also walk you through step-by-step how to set up your own sales funnel.
The Key Ingredient in Your Sales Recipe
You will also learn what the secret sauce is in your sales recipe to successfully grow your business, and sell more art! Yay!